Home

/
Fitness

/ Calories in dosa, vada and other south Indian dishes
Calories in dosa, vada and other south Indian dishes
Did you know a dosa is laden with calories! Find out the calorie count of your favourite south Indian dishes.
Kriti Saraswat
| Updated: August 31, 2015 6:41 pm
Tags: Calorie count Calorie tracker Calories Dosa Healthifyme Idli South Indian dishes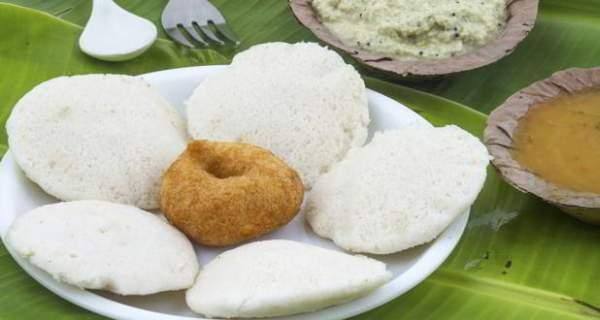 South Indian cuisine is popular all over India, with many dishes being a staple for people for people from different regions. Though it is a healthy food option, people who are watching their weight need to keep a tab on their calorie intake even from these foods. We share with you a list of calories of various south Indian dishes.
1 katori sambar – 121 calories
1 tbsp coconut chutney – 44 calories
1 vegetable uttapam – 250 calories
1 katori upma – 247 calories
1 katori rasam – 118 calories
1 plain idli – 51 calories
1 medu vada – 103 calories
1 masala dosa – 415 calories
1 plain dosa – 120 calories
1 neer dosa – 105 calories
1 katori chettinad chicken – 497 calories
1 katori avial – 136 calories
1 katori puliyogare – 261 calories
1 katori rice payasam – 277 calories
These are some of the most popular dishes eaten around the country. If you are a south Indian, you probably eat many other delicacies as well. You can track the number of calories of those dishes using  HealthifyMe calorie counter. Here is a healthy south Indian meal plan for you.
Start your day morning with a seasonal fruit and 10 pieces of almonds (soaked overnight).
Next, move on to breakfast of 1 katori (cup) of sambhar and 2 teaspoons of dal chutney with 2-3 idlis, or 1 katori of upma or 1 vegetable uttapam.
Mid-morning, have a glass of banana shake.
For lunch, start with a bowl of salad. Eat 2-3 chapattis or one-and-a-half cup of rice (both without ghee) with a seasonal vegetable and either dal, sambar, rasam or egg curry. Finish with a glass of chhaas or moru (buttermilk) or a katori of curd.
In evening, you can have a small snack of mixed spouts chaat or an egg omelette.
Keep dinner light. Stick to only a bowl of salad, and a katori of dal, sambar or rasam with a dry vegetable.
Track calories in Indian food items using Healthifyme calorie counter
Image source: Getty Images
You may also like to read:
Healthy weight loss diet plan for Punjabis
How many calories does your roti or chappati have?
Weight loss diet plans for different calorie needs
Published: August 31, 2015 6:30 pm | Updated:August 31, 2015 6:41 pm
Disclaimer: TheHealthSite.com does not guarantee any specific results as a result of the procedures mentioned here and the results may vary from person to person. The topics in these pages including text, graphics, videos and other material contained on this website are for informational purposes only and not to be substituted for professional medical advice.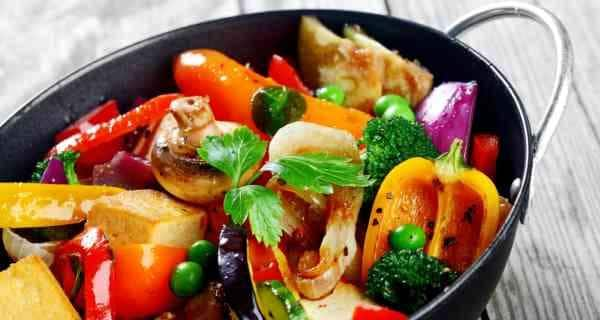 Healthy recipe — Bell peppers and paneer subzi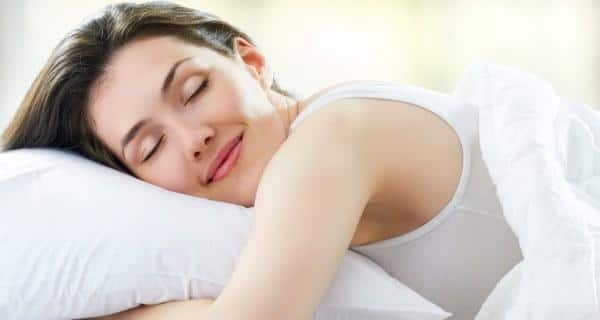 6 soothing yoga poses for sleeping better
Related Stories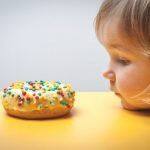 Childhood obesity: 3 points all millennial parents must keep in mind while raising kids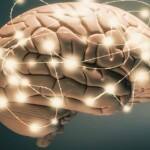 Higher BMI can result in impaired cognitive function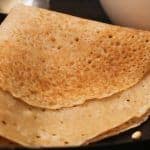 Whole wheat dosa: Recipe for days when time plays the villain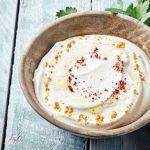 This lovely lychee raita recipe will woo your tastebuds
Health News in Hindi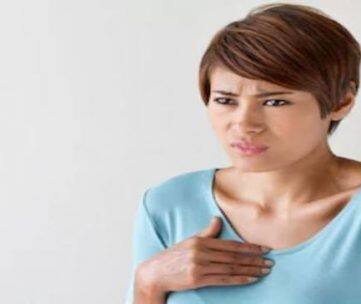 डायबिटीज में फूलती है सांस, जानें क्या है वजह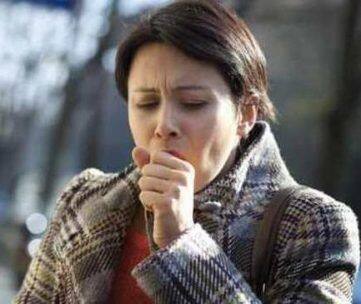 सर्दी-खांसी होने पर आज़माएं ये 5 घरेलू नुस्खे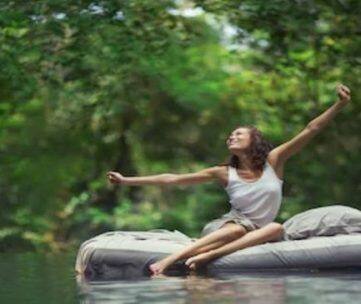 पाना चाहते हैं मानसिक सुकून तो इस थेरेपी को आजमाकर देखें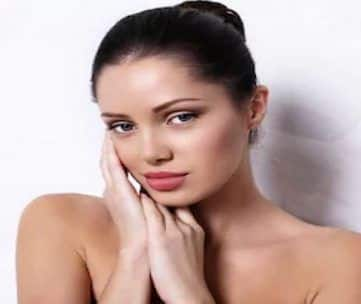 जानें क्या खाने से बढ़ेगा आपके चेहरे का निखार ?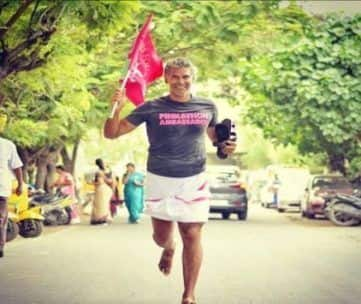 मिलिंद सोमण ने कहा 'फिट बनो इंडिया', खास अंदाज़ में मनाया आज़ादी का जश्न !
Read All
About The health Site
TheHealthSite.com is India's largest health site with more than 40 lakh unique visitors per month. We focus on fitness, beauty, health, pregnancy and more.
Most popular health and wellness website in India in 2012 at the Website of the year awards.

91 – 22 – 2490 0302.
India Webportal Private Limited 135, Continental Building, Dr. Annie Basent Road, Worli, Mumbai – 400 018.
Useful Links
Shirodhara
Organ donation
Breastfeeding week
World Mosquito Day
Eye donation
Independence Day
World Population Day
Plastic and reconstructive surgery
DIY projects
World Hepatitis Day
Safety tips for monsoon
Acne
Liver health
Winter care
Cancer
Mental Health
Depression
First Aid
HIV AIDS
Swine Flu
Cough
Ayurveda
Erectile Dysfunction
Healthy eating
Desi Wisdom
Healthy Food
Healthy Home
Go Natural
Weight Loss Tips
Fitness Workouts
Heart Health
Quit Smoking
Celebrity Fitness
Flat Abs
Workplace Wellness
Email Subscription
Enter your email id to get latest updates and latest news about health.
We respect your privacy
Disclaimer
Privacy Policy
Contact Us
Author Profiles
Copyright © 2018 TheHealthSite
By continuing to use the site, you agree to the use of cookies. You can find out more-
privacy policy & cookie policy.