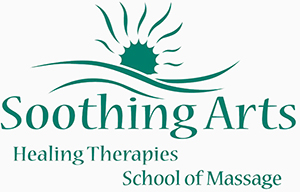 (850) 269-0820
Call Today!

Soothing Arts Healing Therapies School Of Massage & Skin Care
Since 1999, Soothing Arts Healing Therapies School Of Massage & Skin Care located in Florida has been providing positive training techniques through lecture, demonstration and practical hands-on applications. We also offer numerous on-site massage and beauty services, to provide customers with a high level of comfort and our students with an opportunity to hone their skills!
Learn more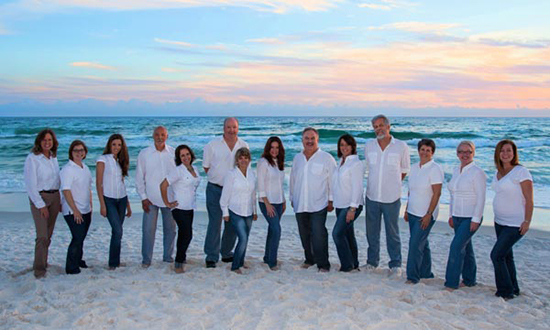 The Premier Massage Therapy School in the Florida area
The market for trained, licensed massage therapy, nail care and skin care professionals is one of the fastest growing niches out there today. And, as a result, the industry needs talented, experienced professionals to fill these openings. Since 1999, Soothing Arts Healing Therapies School Of Massage & Skin Care has dedicated itself to teaching people the fundamental skills they need to know to achieve a career in these fields and today, we're proudly renowned as one of the premier massage therapy schools in Florida. Our focus on teaching the overarching health benefits of massage, as well as traditional techniques and numerous modalities, means the next generation of massage therapists will be as good or even better than the last!
More than just a massage therapy school in Florida, we also teach the fundamentals of nail and skin care. The benefits of these focuses are numerous as well, and they frequently go hand in hand with massage as cornerstones of spa services and treatments. Our goal is to help students diversify their abilities, so that they may become respected experts as they progress in their future endeavors. We even provide more than just general instruction: we also offer a hands-on approach to learning via a bevy of services and treatments offered to customers right at our facilities! Stop on in today to receive a treatment yourself, or, if you're intrigued by the prospect of learning at a renowned massage therapy school in Florida, contact us today for enrollment information!
We're members of the Florida State Massage Therapy Association (FSMTA).
We're an American Massage Therapy Association (AMTA) affiliate.
We're a Florida State-approved massage therapy educator.
We're approved for veteran training.
We offer a range of on-site massage therapy and beauty services for customer and clients.

Approved Vendor for Florida Vocational Rehabilitation
Get Enrollment Information
Looking to broaden your horizons and learn more about the rapidly expanding fields of massage therapy, skincare and nail care? Contact Soothing Arts Healing Therapies School Of Massage Skin Care today!
Contact Us
Areas Served
Providing Massage Therapy and Spa Therapist programs to the Destin, FL and the surrounding areas, which include:
Miramar Beach, FL
Fort Walton Beach, FL
Panama City, FL
Panama City Beach, FL
Crestview, FL
Niceville, FL
Defuniak Springs, FL
Freeport, FL
Navarre, FL
Port St Joe, FL
Walton County FL
Okaloosa County, FL
Bay County, FL
cite="https://www.facebook.com/Soothing-Arts-Healing-Therapies-110133583961/">
HELP US REACH 1,000 LIKES!!!
For every 50 likes, Soothing Arts-Healing Therapies will give away a facial or massage session with one of our AMAZING students!
Like Soothing Arts on Facebook, and Invite your friends to do the same! New LIKES as well as past are eligible…winners will be drawn at random!
July 2, 2018
Taylor Dangerman
"I really love going to Soothing Arts for facials everyone was so kind and professional."
July 2, 2018
Makulit Eusebio
"The head administrator picks the best instructors."
May 3, 2018
Crystal Thayer
"The staff is very helpful and make you feel like family…. With their guidance I have achieved goals set out for myself and more !"
March 5, 2018
Sandra Atkinson
"Best school around! Experienced teachers and experienced staff willing to help you learn above and beyond what is required."
"I absolutely loved going to school here! Great atmosphere and very knowledgeable in all modalities!"
Massage Therapy Schools in Florida
There are massage schools in Florida offering online courses as an affordable and convenient way to begin your course of study and achieve your massage therapy certification. 
Education Requirements
1. Has completed a minimum 500 clock hour course of study at a board-approved massage school or has completed a board-approved apprenticeship program.
2. Non-Florida Education: If the school you attended is located outside of Florida, the school must be approved by the equivalent licensing agency or Department of Education by the state in which it is located. Clock hours may be indicated on the transcript or on supplemental documentation.
3. Foreign Education: If the school you attended is located outside of the United States, the school must be approved by the equivalent licensing authority in the country in which it is located. Your transcript and supplemental education documents should be translated into English. You may need your education documentation evaluated by a credentialing company. Foreign education documents will be evaluated by the board at one of its regularly scheduled meetings.
Learn more
Massage Therapy Schools in Florida:
Allied Health Institute – North Lauderdale
Alpha Institute of the Treasure Coast, Inc. – Port St. Lucie
Alpha School of Massage, Inc. – Jacksonville
Beauty and Massage Institute – Vero Beach
Boca Beauty Academy – Boca Raton
Bonita Springs School Inc – Bonita Springs
Central Florida School of Massage Therapy – Winter Park
Centura Institute – Orlando
Cortiva Institute – Pinellas
Everest University – Orlando
Florida Academy – Fort Myers
Florida School of Massage – Gainesville
Fortis Institute – Pensacola
Heritage Institute – Fort Myers
Heritage Institute – Jacksonville
Ridge Career Center – Winter Haven
Sanford-Brown Institute – Tampa
Sarasota School of Massage Therapy – Sarasota
Space Coast Massage Institute, Inc. – Melbourne
Academy of Career Training – Kissimmee
Academy of Cosmetology – Merritt Island
Academy of Cosmetology – Palm Bay
Academy of Health and Beauty – Orlando
Academy of Integrated Medicine – Port Charlotte
Academy of Palm Beach – Lake Worth
Acupuncture & Massage College – Miami
American Institute- School of Wellness and Beauty – Margate
Anthem College – Orlando
Anton Aesthetics Academy – West Palm Beach
Arlington School of Massage – Jacksonville
Aveda Institute – Saint Petersburg
Aveda Institute – Winter Park
Aveda Institute – Davie
Barbara Brennan School of Healing – Boca Raton
Barbara Brennan School of Healing – Miami Beach
Beauty Schools of America – Hialeah
Beauty Schools of America – Homestead
Bene's International School of Beauty, Inc. – Spring Hill
Bene's International School of Beauty, Inc. – New Port Richey
Boca Beauty Academy – Boca Raton
Broward Community College – Coconut Creek
Clark School of Massage – Holiday
Community Technical and Adult Education – Ocala
Core Institute of Massage Therapy – Tallahassee
Dade Medical College – Miami
Dade Medical Institute – Hialeah
Daytona College – Ormond Beach
Daytona State College – Daytona Beach
East West College of Natural Medicine, Inc. – Sarasota
Educating Hands School of Massage – Miami
Erwin Technical Center – Tampa
Eureka Institute of Health & Beauty – Miami
Everest University – Orlando
Everest University – (W. Hillsborough Ave.) – Tampa
Everest University – (Coconut Palm Dr.) – Tampa
Everest University – Largo
Everest University – Jacksonville
Everest University – Pompano Beach
Everest University – Lakeland
First Coast Technical College – Saint Augustine
Florida Career College – Hialeah
Florida Career School of Massage and Body Work – Ocoee
Florida College of Natural Health – Bradenton
Florida College of Natural Health – Pompano Beach
Florida College of Natural Health – Doral
Florida College of Natural Health – Maitland
Florida Education Institute – West Miami
Florida Health Academy – Naples
Florida State College – Jacksonville
Haney Technical Center School of Massage Therapy – Panama City
Holistic Institute of Massage Therapy – Orlando
Hollywood Institute of Beauty Careers – North Bay Village
Institute for Structural Integration – North Bay Village
International Academy – South Daytona
International Institute for Health Care Professionals – Boca Raton
International School of Health and Beauty – Lauderdale Lakes
Keiser Career College – Hialeah
Keiser Career College – Greenacres
Keiser Career College – Saint Petersburg
Keiser Career Institute – West Palm Beach
Keiser University – Port Saint Lucie
Keiser University – Orlando
Keiser University – Pembroke Pines
Keiser University – Daytona Beach
Keiser University – Lakeland
Keiser University – Melbourne
Lee County High Tech Center Central – Fort Myers
Loraine's Academy – Saint Petersburg
Lorenzo Walker Institute of Technology – Naples
Manatee Technical Institute-(East Campus) – Bradenton
Margate School Of Beauty, Inc – Margate
Medical Career Institute of South Florida – West Palm Beack
Miami Dade College – Miami
National Personal Training Institute – Orlando
New Concept Massage & Beauty School – Miami
Palm Beach Academy of Health and Beauty – Lake Park
Palm Beach State College – Boca Raton
Pensacola School of Massage Therapy – Pensacola
Pensacola State College – Pensacola
Port Charlotte School Of Massage Therapy – Port Charlotte
Praxis Institute – Hialeah
Praxis Institute – Miami
Praxis Institute – Hialeah
Prestige Health and Beauty Academy – North Miami Beach
Pro Nails & Beauty School, Inc. – Orlando
Progressive Training Centers, Inc. – Pompano Beach
Rasmussen College – Ocala
Sheridan Technical Center – Hollywood
Soothing Arts Healing Therapies & School of Massage – Miramar Beach
Source Institute of Massage Therapy & Bodywork – Fort Walton Beach
Southeastern College – Jacksonville
Southwest Florida College – Tampa
Sunstate Academy – Clearwater
Virginia College – Jacksonville
Westside Technical Division of Orange Technical Education Centers – Winter Garden
Withlacoochee Technical Institute – Inverness
Wood Hygienic Institute, Inc. – Kissimmee